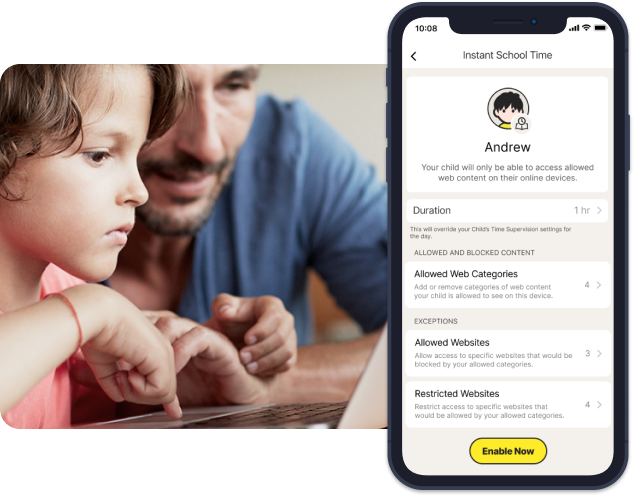 Manage your child's remote learning environment.
Norton Family provides parents with the information they need to help keep their child safer and focused when online.
Managing remote work and home schooling can be challenging. The School Time feature frees up your time and lets you add specific sites required by your child's school, while letting you block others when school is in session.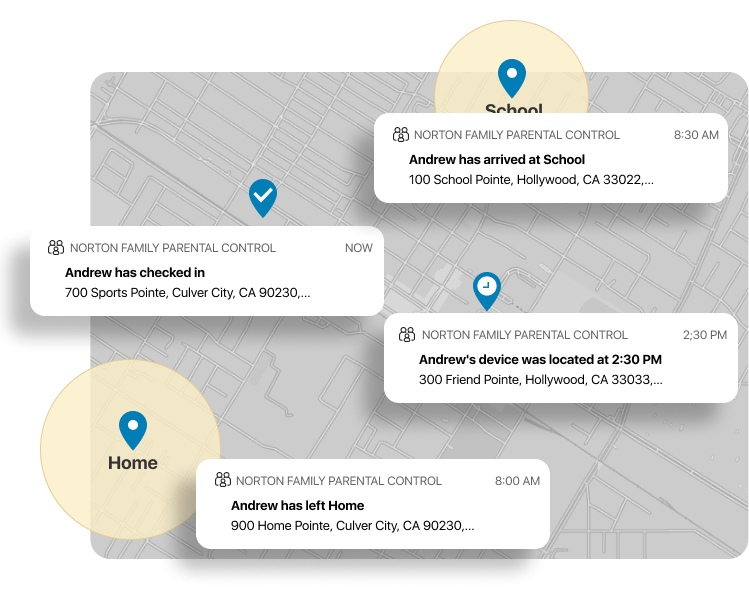 Locate your children's mobile devices4
Stay informed about where your children are with tools that map the location of their Android and iOS devices and provide a 30-day history to show where they've been.
Favorite Locations
Help establish approved boundaries for your children's physical locations. When turned on, this feature will alert parents when a child arrives in, or goes beyond the permissible area or location established by the parent.1,4
Alert Me
Stay informed of your child's location automatically. Parents can set specific date and time to receive automatic alerts of the location of a child's device.4
Check In
Make it easy for your children to send you their device's current location at any time. Children can report their location to their parents with a few taps on their mobile app.4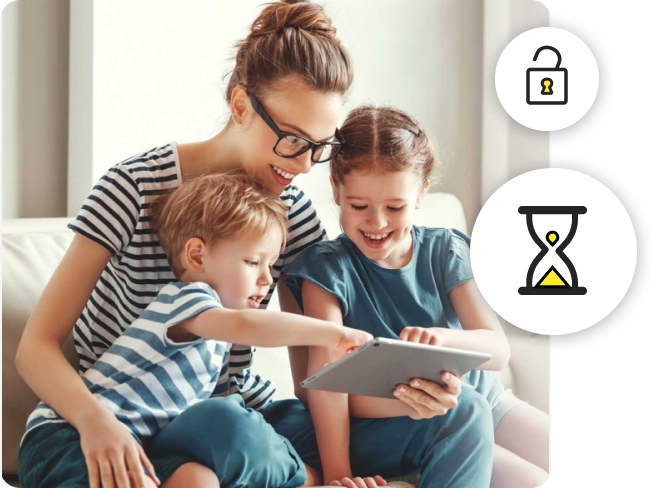 Help children find balance
Help your children set limits around their device usage and establish healthy habits that'll serve them throughout their lives.
Be in the Know
See when children are online and what they're doing. Sign up for email activity reports or visit the Parent Portal.
Set Time Limits
Set time limits or schedule times or days of the week your children can use their Windows PC, Android, or iOS devices.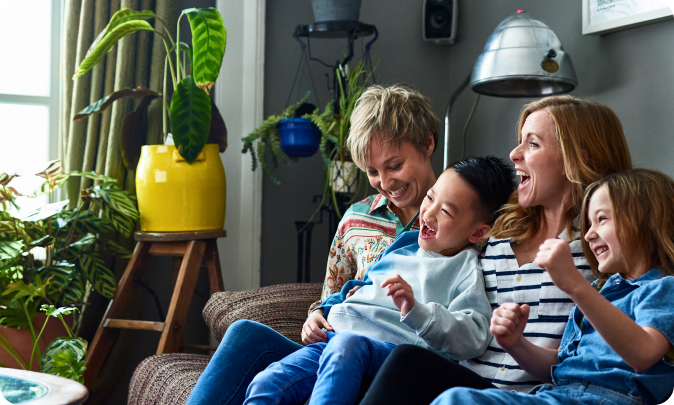 Let children explore more safely
Enable your children to enjoy the Internet while protecting them from unsuitable content.
Supervise Web Use5
Stay in the know about which sites your children are visiting and block harmful or inappropriate sites.
App Supervision
Helps keep you informed about the apps your child downloads or installs, so you can make choices about the apps they use.1
Gain Insight
See the terms your children are searching for on their devices to find out more about their interests.
Norton Family: 30-Day Trial
No financial commitment required.
Simply create an account and start setting up Norton Family.
1Mac® and Windows™ 10 in S mode not supported. Not all features available on all platforms. See Complete System Requirements